Why visitor management software is important?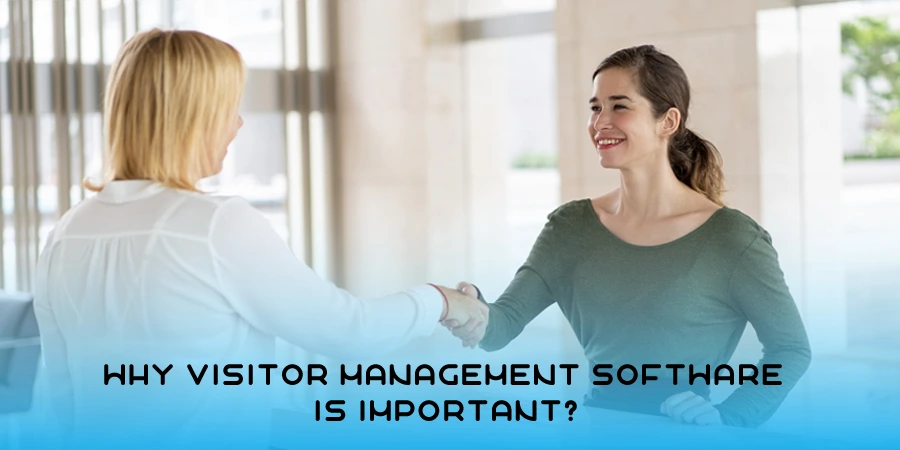 Go beyond visitor management with Vizter, strengthen your premise security by accurately managing your visitors .Even if relatively few prospective clients come through your office doorway it's still great consequence that you ensure you give your visitors an experience compatible with your brand values.
Your front office improves the overall feeling your company makes within the community. It sends and major message to employees and dormant employees about your company values. And it can lead to the way for other valuable business opportunities. .
Your visitor management and marketing employees might not work together often. However, in the following cases, it can really pay off to have them collaborate. .
If your organization is like most, marketing professionals have already spent hours and hours developing your brand, which establishes how your company looks and sounds to others. Don't waste any of those branding efforts and skillfulness: make sure they extend to the lobby area, too. An on-brand lobby doesn't necessarily mean plastering your logo and colors everywhere. .
Ways to Style an Attractive Reception area.
Welcoming
Offices that want to feel relatable, friendly, receptive and casual should opt for comfortable decor, warm colors, and refreshing textures.
Impressive Professional firms should invest in rich furniture and materials that can make a serious impression on Viztors.
Energetic Offices whose brands thrive on energy and innovative technology may opt for bright colors, playful fixtures, and motivate messages.
Eclectic If your brand thrives on innovation art and bold statement pieces in the lobby may get your message across clearly.
Check in Smoothen your guest's arrival through digitized self -check in from the kiosk. Make the process of self-check-in shift from Administration work to a coordinate digital framework. As Vizter streamlines the by check-in process capturing our face exposure technology uses next -gen, sending instant visitor notifications, and collecting signatures all in a few taps on the screen. Send invites to your Vizters prior to their visit to your premises. As the host checks in, all he has to do is tap on invitee by QR code.
Some of cool Features of Vizter
Welcoming Vizter and attending them is the most important aspect for any firm. More you interact with your host, the more they will be attentive in you.
Start impressing your guests right from their entry into your premises with Vizter management software Easily Capture Visitor Photos. .
Nowadays, security is the most important factor for any business place. Vizter provides you the easiest way to capture your visitor snap. Know your visitors not only by their name but also with picture, you can access visitors picture anytime on your dashboard. .
It provides an added deliverance to your Office .When visitor signs in into app, then it simply captures the snap through front camera of your mobile/tablet that will be displayed later on dashboard. .
When anyone enters your workshop, it's your responsibility to make them feel safe and assured Customers develop trust and confidence if they feel comfortable and secure while interacting with you. .
To make your proposition acceptance secure, you must keenly remark visitors passing your front doorways or appoint a person for tracking and reporting all information. .
Control visitor data and registrations with pen and handbooks is time consuming and frustrating as well. Vizter comes into action and handles every single person entering the doorway and keep their information safe and sound. .
Know your visitors with ID Scanning, Keep tracking of who's with photo catch, who's Sign-in and reject the unwanted guests. .