How can an enterprise create an impact ?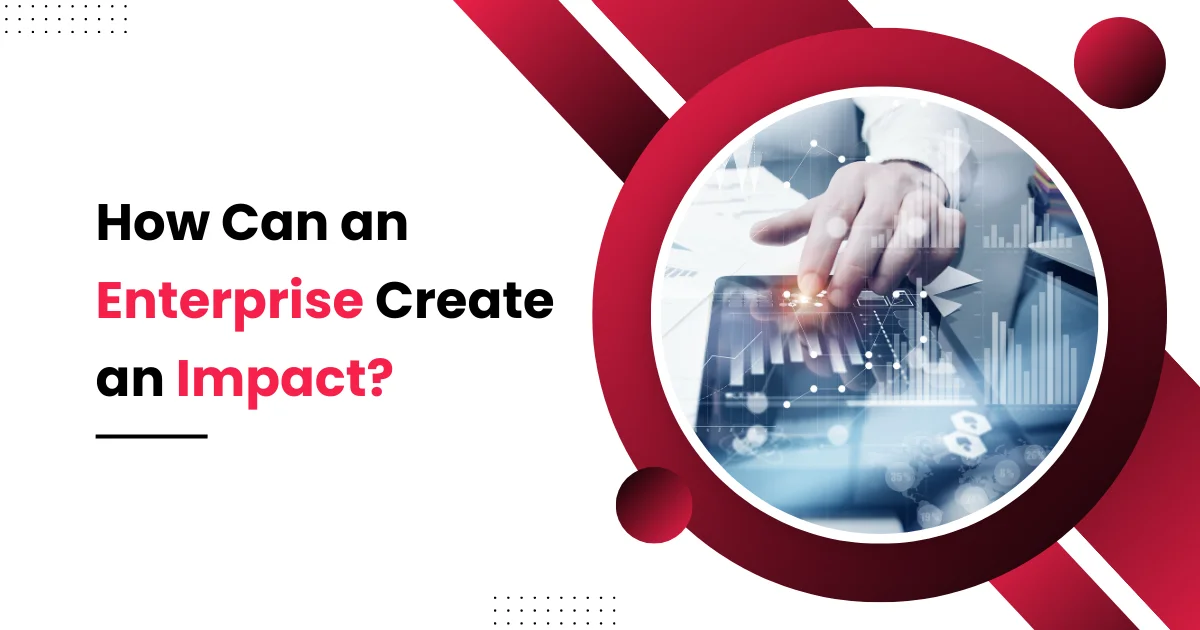 Life opens different windows for us. It is up to us which open window we prefer to explore growth capabilities. An individual with creative mind and fantastic ideas who intends to bring his / her idea to life by walking on the path of entrepreneurship needs some extra help in the form of brand propagation, which in turn is achieved by effective IT tools that includes :
Mobile application (Android, iOS or hybrid)
Development of e-commerce
Customised digital marketing trends and implementation (such as SEO, SMM and SEM)
Reviewing the need for future trends.
Bring out the idea to do something new
After graduating from a good university, some choose moving to greener pastures while others settle in for a routine job and resume their life's journey. Now, there is always this special group of minds who never settle for the routine, but are hungry to give their ideas a life. Such people are no less than leaders. It could be you, it could be your brother or sister, for that matter.
In this world surrounded with tough competition, the youth is striving hard to make a difference and establish themselves uniquely by coming out with a product (brand) and working on its promotion. There could be a similar product in the market already, for example, A coffee brand, so making a distinction to tap the audience is vital. You must identify the needs of the customers carefully and at the same the USP of your product. No business grows and starts making profits overnight. It involves patience, hard work, planning and back up besides some fantastic IT based strategies and digital marketing solutions. Some points to note :
Customers are time bound
They want a product that stands out from the rest.
The brand should be able to leave a long-lasting impact.
When a customer buys a product, he/she is contributing to the dream associated with the brand.
Is the brand able to meet their expectations
Right bunch of IT and marketing solutions for your brand
In 2023, it is not cumbersome finding the right company that looks after your ideas for a prospective business (startup/enterprise). No idea is big or small, it does not matter if you want to carry the idea forward all by yourself or with a team of similar minded friends, all that matters is your desire and enthusiasm to give life into and people will definitely hear you out.
Avantech Web Grid - the most preferred IT solutions and digital marketing firm in Hyderabad, work from the grassroot level to push your business (brand ) to new heights, with an excellent team of developers, strategies and support in every stage. Why waste time this summer? Have a brand or business plan? then reach us on +918179817543 and also visit the website Webgrid.in.