How does interactive web design spice up your business?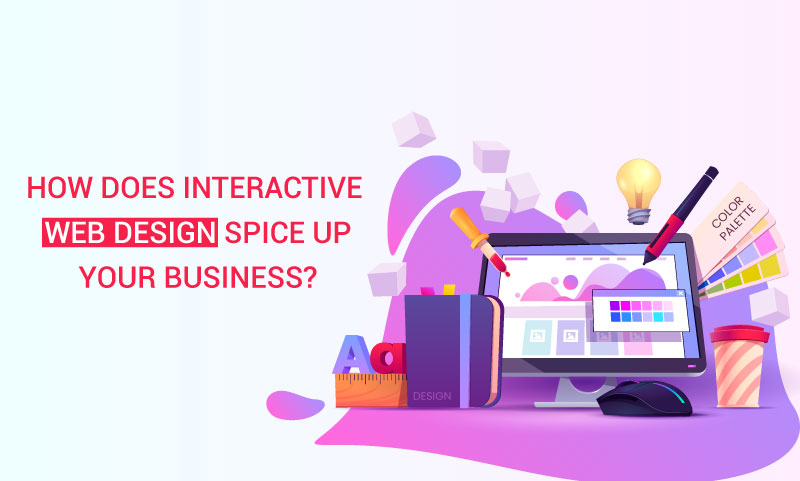 Web design - let us simplify it for you
Hi. Winter has set in, and what better way to start this captivating piece of writing than by enjoying tea alongside some samosas? Your neighbour has recently migrated from a traditional home-grown laddu-making business to a swanky and appealing website, which has taken people in and around by storm when compared to the already existing mithaiwala's online business, which was quite popular with families and kids. So, when you checked it for yourself, you were surprised to notice how different both their websites are in terms of design and aesthetics, which played a key role in their sales.
For example, take a look at the website of any bank in India. Don't you feel that some banks have appealing websites where the information is easy to access, while others do not? So, this is where appropriate web design comes into play, which should be able to meet the customers' expectations for that delightful experience. A poor design will be cumbersome in the visual aspect.
It all looks very simple by definition, but the level of design and development is just vast, with rigorous hours spent on validating the overall appeal with the users.The objective of the web design is to magnify your business, which in turn can be achieved by some essential elements in the right place when you ultimately get a website developed, namely:
UI design :
A UI design refers to the User-interface design, which primarily focuses on the look of the webpage on a device. It is essential that appropriate typography, colours, buttons and images are used for a perfect UI design.
UX design :
User experience, popularly known as UX design is an indispensable bridge between the user and the product. To maintain a consistent and enthralling user experience, it is important to regularly do the user based testing via inputs, to come up with more options.
Content, alignment and style :
Another vital element of the web design is the content and its placement. An interesting content always draws attention and compels readers or audiences to check out for more. It is highly recommended to arrange the content along with some photos that generates more interest among viewers and keeps the monotony at bay.
SEO friendly :
Not all web designs need to incorporate search engine optimization tactics to enhance the brand visibility. If you are getting a web design for your business website then this digital marketing strategy is highly suggested, which reflects your business on leading position on search engines when viewers search for similar products.
Hence, a web design is an integral part of a website. You can get any website developed, but you can only get the profitable traffic converted into leads/ business only if the visitors find it visually satisfying. If you are looking for a friend who can assist you with a fantastic web design service, then Avantech Web Grid is here for you, the leading Web Design service provider in Hyderabad, who are just a call away. Ph : +918179817543 & website: webgrid.in
Thanking readers for their wonderful time and support.