A day in the life of a programer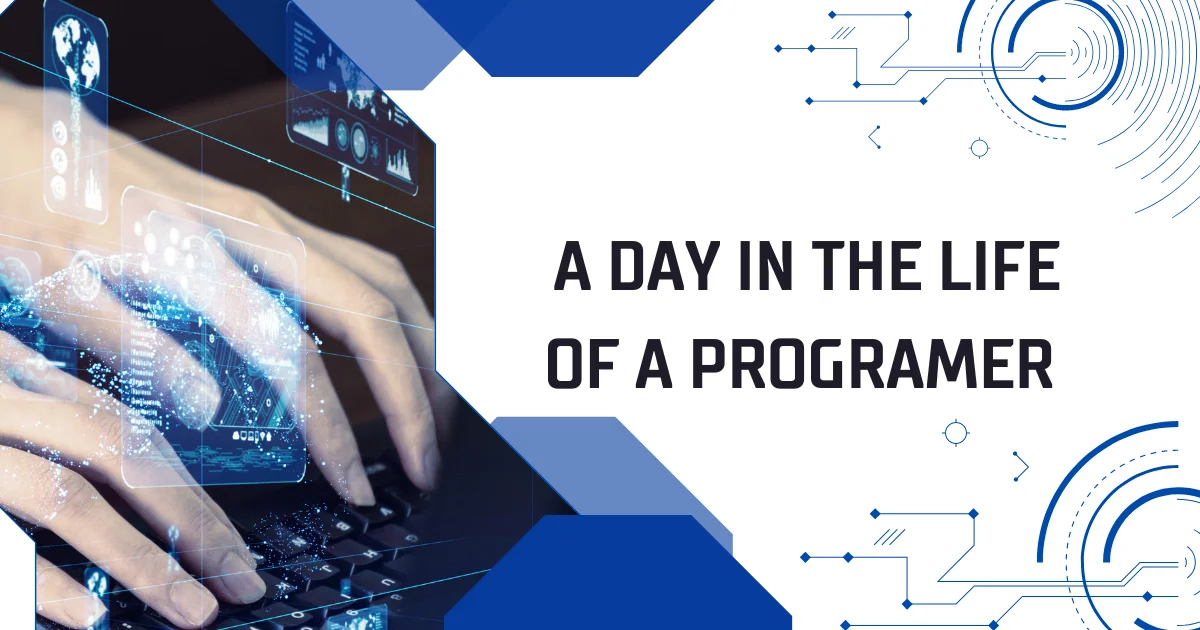 Programmer is that one individual or group of individuals who keep filling up the computer screens with colourful codes, that are a combination of numbers and alphabets. The day usually begins by logging in to their computers, followed by opening the myPHP and visual studio IDE.
Well, to begin your life as a programmer, it would be helpful if the aspirant or the job seeker is well versed with fundamentals of HTML (Hypertext Mark-up Language) and CSS (Cascading style sheets), though not a mandate. It would be an added advantage if the programmers have a practical knowledge of C++, Java, Python and PHP with excellent problem solving skills.
Let us say that there is a project for the creation of a website that involves UI/UX along with the placement of the content, then the way the buttons, sliders, forms are inserted are all done behind the scenes in the form of coding. Appropriate codes are written that include elements like div, char, br, input and more.
For beginners it might be difficult to assimilate all those scripts and codes, but with an excellent learning pattern, anyone can master the language(s). A programmer needs to have his / her attention all the time on the codes being written and not to lose track of their progress. The smooth functionality (execution) of a website and mobile application lies in the perfect coding and scripts that go into the making.
The routine of a computer programmer involves :
Execute the codes using IDE's such as Visual Studio or on similar platforms.
Keeping a backup file of the codes (project) on the system.
To check the database and echo if needed.
Identify the bugs and debug them in a stipulated time frame. Sometimes it may take hours to rectify the errors.
To ensure that the data is not compromised.
Interact with the clients if necessary and explain to them of the delays if any.
To conduct demo sessions.
Projects and programmes are inseparable
A project can refer to development of the website in the backend that involves making use of the scripts and codes. Each and every project gives programmers more exposure and enhances their analytical skills. To execute and deliver the project in a smooth manner, it is important to understand the requirements of the client. Constant meetings, discussions over the period result in a fantastic end project.
One such futuristic and leading IT solutions firm is Avantech Web Grid. For many years now, Avantech Web Grid has been rolling out some great IT and digital marketing solutions to businesses in Hyderabad and overseas, with delighted clients. You can give a new dimension to your business by just reaching us on +918179817543 and Webgrid.in.
Thank you all for joining us on this journey. Hope you got something new to learn. Stay tuned for more.