Visiting Card - Just a piece of paper making connections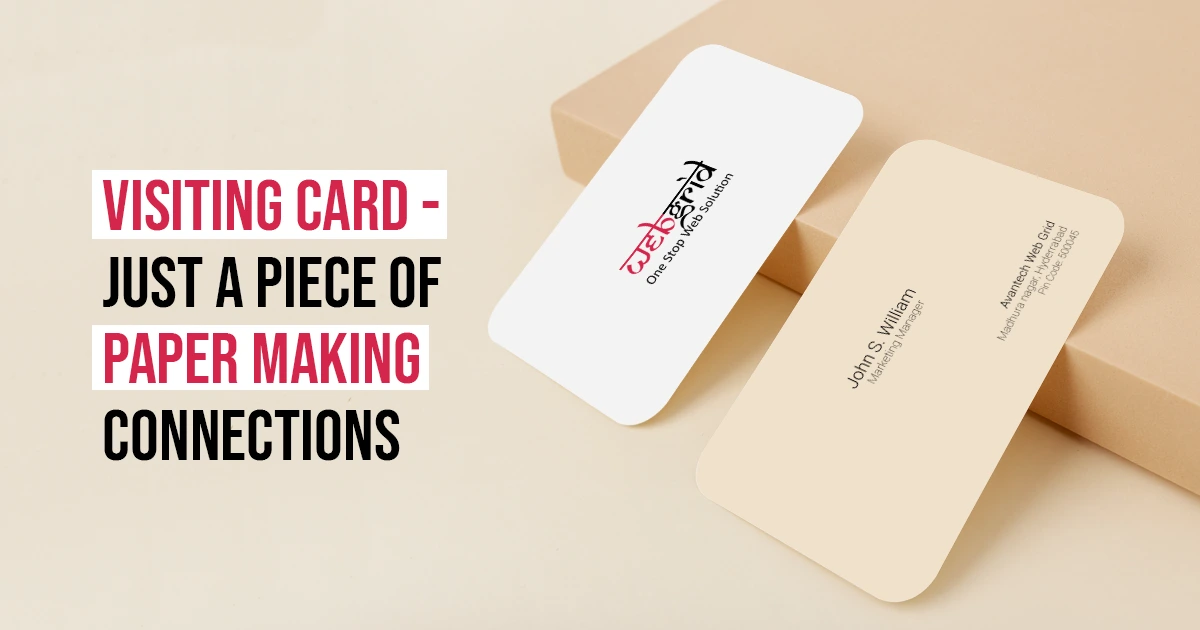 A very Happy New Year 2023 to our existing and new readers. Hope you are all having a blast. We thought of presenting you with this new out of the blue subject that sheds some light on the early development of visiting cards in a crisp manner.
Then the statement of the rich
It is interesting to note that the early visiting cards were only used by elite people of the society, in France during the early 18th and 19th Century. These visiting cards were often known as "calling cards". The card was made of special paper and ink was used to mention the name, house address and the location of the visitor. Interestingly, these cards became more famous amongst women than men, who often decorated the visiting cards with intricate patterns and designs, thus making these cards more of a statement of style and luxury.
The Visiting Card - Now
In the Indian scenario, business cards were restricted to mid-level executives to a manager and this trend was often seen from 1960's till mid 2000's. With promising Government policies and an entrepreneurial friendly environment, the visiting cards have seen a huge transformation.
Early visiting cards often depicted the name, job title, company name and the telephone, landline or pager number. Just simple looking details and nothing fancy.
Modern day traditional visiting cards (Business cards) are designed on a 260-320 GSM (Grams per square metre) heavy matte paper, in the size of 3.5 inches x 2 inches, that encloses the following details:
Name
Job title
Mobile number
Company name
Email ID
Company's website address
These cards can be either printed in a horizontal or vertical fashion, depending on the taste of the organisation or individual. The appeal of the business card is extremely crucial since it creates the impression of taste of the firm. The card should include :
Professional looking colours (subject to the preference of the company).
The logo of the company
Relevant contact information
QR code
Digital business card - Quick way to share and spread your business
To save time and capital, nowadays corporations prefer digital visiting cards. It doesn't mean the physical cards are being phased out. It's just an alternative, where one can quickly design the card with relevant details and colours and then share it via URL. One can also share this digital business card on social media platforms. This initiative also saves on wastage of paper and resources.
People are now more interested in getting their business cards and digital visiting cards designed for their startups and businesses to share it with clients. One such digital visiting card designing company in Hyderabad is Avantech Web Grid, who not only specialise in designing business cards but also offer essential business and IT solutions. Feel free to reach them on +918179817543 and allow you can drop them a mail on Webgrid.in
We hope you enjoyed checking out this column. Just share them with your friends and family members. Will be back soon.