How important is Content Writing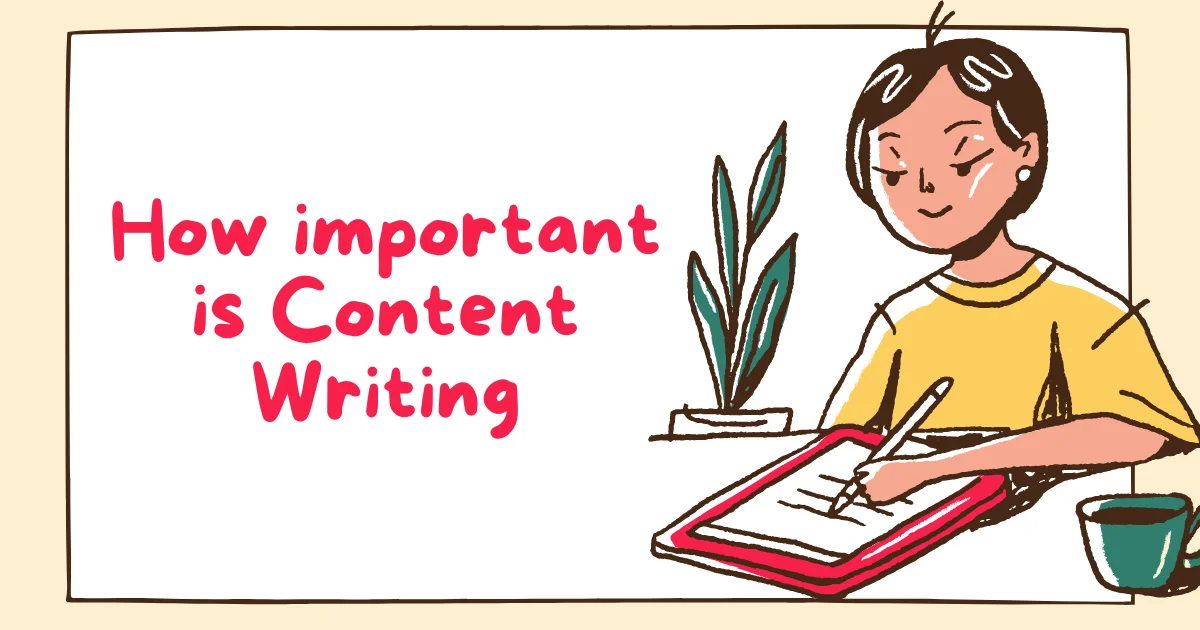 Some of us have been practicing writing for years and often it was only about the handwriting. Teachers always gave us strict warnings regarding the same. Years have passed and in our Indian scenario, emphasis was always laid on getting the work done somehow. At the end of the day some lines in English were sufficient to prove the work done.
With a growing quest for superior product and marketing trends, crisp content is highly appreciated by companies globally, irrespective of the size of the company and this came to be known as content writing, which is carried out electronically. The individual carrying out the task of content writing is known as content writer.
Many describe content writing as an art, but it is more of a necessity that involves marketing jargon to reach the target audience. A target audience can also be referred to as prospective customers. For example, content enclosed in a website about toys and merchandise would have kids, children and families as their target audience. Similarly, marketing through content writing aimed for entrepreneurs would attract
The end goal of content writing
To create brand awareness.
In lead generation.
For generating business.
To enhance the ranking on search engines such as Google, bing etc.
To induce the charm of reading amongst people.
Leaving an impact on customers by focusing on the key content.
Print media is the powerful medium to convey authenticity.
Facilitates quick sharing via social media.
Customers can choose their domain (area of interest) and get the relevant information through content writing.
Different ways to preach content writing ?
Businesses and brands are facing cut throat competition to stay ahead and prove their metal. Hence, to achieve this goal, enterprises can best make use of the various types of content writing forms to reach their audience.
Blogs
Email marketing
SEO writing (Search Engine Optimisation)
Product descriptions
UI/UX experience writing
Technical writing
Long form content (includes e books, case studies and whitepapers)
Advertisement post / promotional content.
Create & Promote
Nowadays, content writing has become a prime driver for marketing and promotion of goods. Customers are feeling the charm of the product by merely reading the description. Young businesses taking shape are leaving no stone unturned when it comes to promotion. Digital marketing firms rely more on content writing.
One such popular IT solutions and digital marketing hub is Avantech Web Grid, Hyderabad, that not only boosts businesses with special digital marketing and IT solutions but also provides support even after the delivery of the product. At the end of the day what matters is how well are you able to articulate your start-up / business / enterprise by envisioning its future. Avantech Web Grid - your leading partner for IT solutions and digital marketing, is always open for proposals and development, on +918179817543 and Webgrid.in