How to stay updated with Gym Management Software?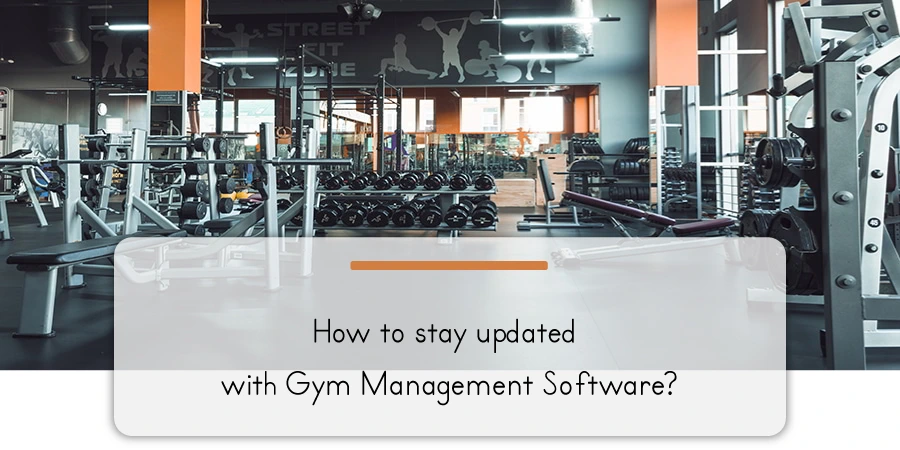 Introduction
We develop "Gym Man Management Software" is for one who run a gym business. Before doing anything we did a study on major difficulties for gym owners. We examined carefully about how to make a so many registering system without failure as well as other features . For different kind of user depending on their authority. The Gym Management requires a system that will handle all the required and seconds details easily and proper database security accordingly to the users. They need software, which will store data about members, employees, products, payroll, receipts of members & all business deal that occur in Gym. It is always necessary to study and identify the problems of existing system, which will help in searching out the requirements for the new system. System study helps in finding different options for better solution.
It has the following objectives:
Enhancement: The main goal of Gym Man Management Software is to enhance and upgrade the existing system by increasing its capability and productiveness .The software enhances the working methods by replacing the existing manual system with the cloud based system.
Automation: The Gym Man Management Software automates each and every action of the manual system and increases its output. Thus the response time of the system is very less and it works very quick .
Accuracy: The Gym Man Management Software provides the uses a fast response with very accurate information regarding the users etc. Any details or system in an accurate manner, as and when needed.
User-Friendly: The software Gym Man Management System has a very easy to use interface. Thus the users will feel simple and easier to work on it. The software provides accuracy along with a amiable interface. Make the present manual system more interactive, quick and user friendly.
Availability: The transaction document of the system can be retried as and when required and accessible . Thus, there is no delay in the accessible of any information, whatever needed, can be captured very quickly and easily. Maintenance
Cost: Reduce the cost of maintenance.
Protecting Your Data Is Our Highest Priority
Secured data centers
Proactive approach with detailed visibility, multi-layered segmentation & threat protection.
Automated backups
This allows for recovery of information in case of system crash or data breach.
128 Bit end to end encryption
Gym Man uses a 128-bit key to encrypt and decrypt data or files.
Role based access control
This provides fine grained control & allows assigning permissions to users based on their role within your organization.
Factor authentication
This is an extra layer of security that provides different authentication factors for verifications.
Modules description
There are one basic modules in this system as describe briefly in below
Administrative module: Gym admin/owner is the authorized person for this module with all data protection
In gym man management system first activities the login . This module includes storing and retrieving the details of the data like
Create , Update, Manage, Delete Use
Creating Offer Plan
Manage Billing
Manage User Enquiry through Email
Manage Owner Info