Need An App To Manage Your Restaurant?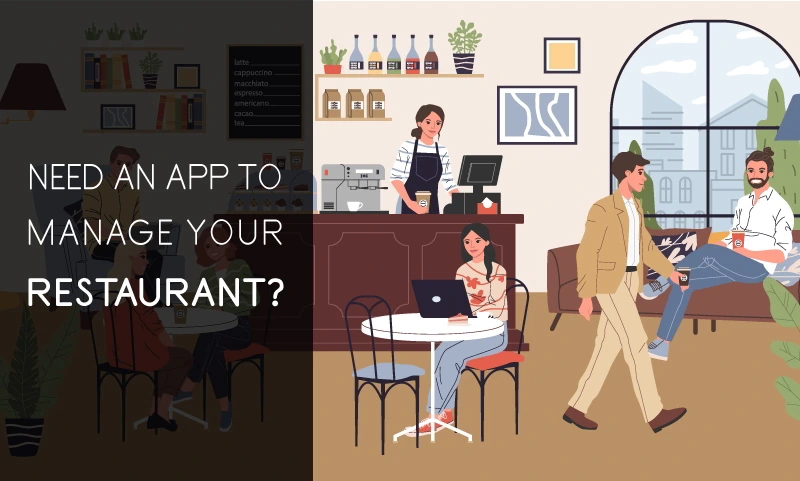 Many managers of restaurants or some food vendors have a hard time managing their stores. It can get hectic in a rush. Plus, nowadays, with a surge in online ordering, the orders keep piling up and sometimes lead to confusion between the online orders and the one in the store itself.
Everything is slowly turning into a digital platform; with the sudden hit of the covid-19 pandemic, everyone is reminded that no one is fully prepared for the future, and people are beginning to see that everything we do now should have a digital counterpart.
Preparing themselves so that when or if something unexpected is to happen again, work won't stop, this is one of the most significant advantages and incentive of turning things online. Hence management has also found a way to be online now. Slowly but surely, India is becoming willing to adapt the digital platform to their day-to-day life.
Keeping all these modern changes in mind, a new app was created that would help ease the stress of shifting online and make things a lot simpler.
Computer Baba is an app that specialises in managing the tasks of restaurants online. With this app, you can track your orders and monitor the food preparations in the kitchen, reservations of tables for customers, taking online food orders and many more.
All this is available in a single platform with an easy-to-understand infrastructure so that even beginners in technology can also use it comfortably. Computer Baba is an optimal software for both the customer and a restaurant.
Computer Baba helps restaurant management by:-
Restaurants can manage all their online orders in one place, be it from their personal site or a third-party app. As well as view the top-selling and most preferred food items in the dashboard based on the orders.
With our app the restaurant can also track frequent customers by monitoring their user accounts.
Online reservations are also possible through computer baba without the need to make a different platform for it, management can also check for seats to see which are reserved and which are not.
Assign orders automatically according to their type to different kitchen department for minimal confusion and quick action. With our app you can also see the time take by each dish to complete.
This app also allows for keeping track of stock so that the pantry can always be full and never run into the problem of goods being unavailable when needed.
Along with many more benefits that will help the staff tremendously manage and optimise your restaurants' functioning. This app will help take your restaurant one step forward toward the future of management and make your restaurant stand out from the competitors. The staff behind Computer Baba will help you in every way possible to understand everything regarding this app, from how it works to how to install it, in a way easy for everyone. Even if you are not tech-savvy, you need not worry.
So, contact us to get computer baba installed in your restaurant now! Call us at - 91 8179817543 or mail us at info@webgrid.in for more information about this amazing app and take your business a step ahead.