Some great & effective techniques for the Website development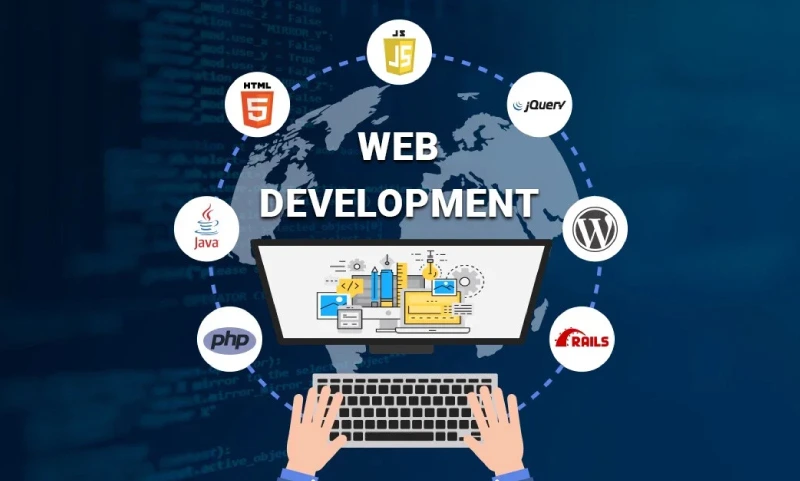 A very warm welcome to our readers. We are delighted to present you with yet another interesting & gripping agenda for this blog & for sure you would feel the much needed kick during this ongoing monsoon.
For many of us, owning a website for our business is still a dream
Business & performance go hand in hand. What is more important is to have a sustainable marketplace & niche as a long term goal to help boost your business. It is absolutely fine if you have just begun your shop or already on the centre stage, a website is a crucial add-on for you. People identify your enterprise with it & feel more confident about your product.
Now, for a website to take birth there is a specific channel that gets followed every time there is a need for a website development & it goes as follows :
Website planning
The scope of your Website
The design of your website
Website development
Testing phase & the release ceremony :)
Okay, sounds great! But what is the key for an appealing website development? Lights please !
Let us check out what it takes to present a wonderful looking website in this website development process :
A Good plan This is the crucial first step in your website development journey. Plan the content, the style & design of your website. Make a note of what all is going to be embedded in web pages. This planning would ensure if the viewers are going to get converted into customers or not. So, just sit down, take a piece of paper & write it all down. It helps!
Valid & Clear content The second phase where you decide how much & where the content is going to be placed. This is amongst the crucial phases because you want the viewers to navigate further into the contents & this is possible only in the first 8-10 seconds. Avoid text heavy content & graphics, keep the text & font simple which is easy to understand.
Last but not the least, a proper colour & font can work wonders. Use not more than 2-3 colours for your website & it should coincide very well with the product. Try combinations to get the best combination.
Incorporating appropriate images for your website
A Good plan When you just thought that half of your page is done, only to realise that either the images are missing or they haven't been placed according to the content. Obtaining the right images can be challenging at times & often we end up using the stock images without any choice.
Making use of the original image or photos taken by you can also enhance the user experience. It gives them a sense of security & are able to relate themselves to your product well. If I ever had a website of my own, I would have filled it with some vibrant content & relevant images. It is recommended not to go for those stock images that have a plastic wide smile & smiling beyond boundaries, all freshly dressed up in a group, as if nothing is wrong in this world as their only motto by holding those papers to inculcate an unwanted sense of business.
Testimonials & reviews matters a lot We get attracted to objects & things that are popular. This creates a good impression & we get drawn towards the product. When a customer reviews we start craving for that product because we know that it is the best without any second thought. So, it becomes even more important that your website has strong & attractive testimonials that speak to customers' minds. This is the critical phase where there is an approximately 60 % chance for the audience that would make your business.
A Good Call to Action add more
A Good planCall to action is your company's contact details & the way you are placing it plays a key role in the acquisition of your product. A pleasing call to action will boost confidence & will compel you to take the next step. Moreover, ensure that the call to action is displayed on the top right area of the page.
Run special campaigns & discounts
A Good planThe campaigns & its content on your website help bring similar audiences & customers together, who in turn promote your brand. Seasonal discounts are also a great way to reach out.
Even you can get your business its dedicate website
Website development works wonders, especially when you have a plan to share your marketplace with audiences worldwide. Did you know that Avantech Web Grid as the emerging IT solutions provider in Hyderabad can transform that one idea of yours into a mega reality, by developing a customised website / domain for your business. Reach them anytime on +918179817543.
This is our endeavour to keep you entertained with our informative blogs. Thank you for taking your time.