Does a Business Enterprises Need a Website?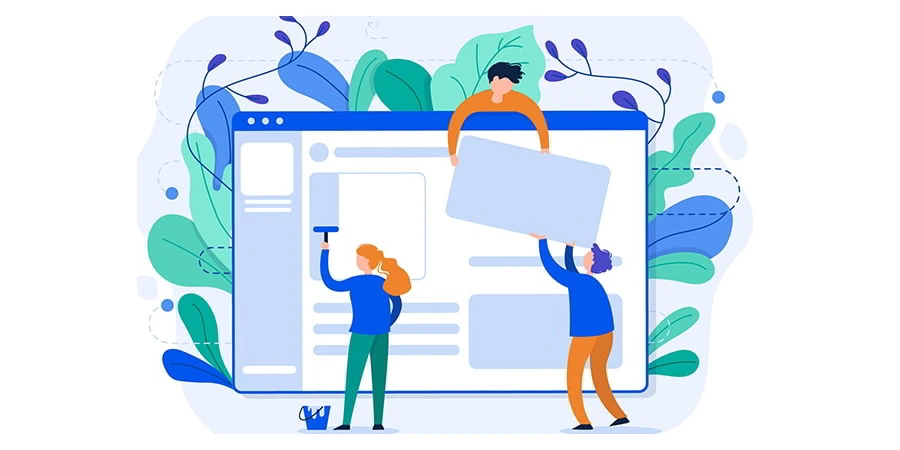 A website is often the first impression that makes your business a brand .No matter what is your business or association, By website we can promote the business on online and goodwill among client or purchaser and improve your business advertising efficiency - whether your business is small large or in between , well established or brand new . make your count with a web design agency focused on more than just aesthetics, strategy discovery SEO content execution , technical execution and launch are all part of our shared journey to deliver optimal performance , lead generation , brand visibility , easy access to new clients , easy to use and update , improve productivity , educate your client , expand your business, expand your local reach ,Own internet identity, Build your own reputation . Form meets function with websites grounded in market strategies and inventive technology.
Now a days People use the web larger and larger number more and more every day. even if small medium enterprise , larger medium enterprise , service , contractors or consultants, odds are the people have used search engines to look for our website and if you don't have the website well , you get the picture .
Your business webpage delivers the enter picture of your prospects and clients and does it. The most common misconception about business website is that they must offers stock for buy, accept.
Credits cards and process financial transactions and so on. Nothing could be farther from the truth.
Nowadays ecommerce website are progressively famous, the vast majority of business website still information and communication rather the purchase oriented. If your business offers products and services appropriate for retail sale over the cyber space. Then by all mean you should consider an ecommerce website. But if like most business, your services and products aren't intended for cyberspace sales , you still need a webpage for your own and you Can get one rapidly and economically .
Web hosting service
The first most thing you need a web hosting service - Web hosting is a service that allows organizations and individuals to post a website or web page onto the cyber space and your business website on its computers and makes is available to webs users.
Choosing a Domain Name
The business name should match with the address of the website and make it easy to type finding a domain name that easy to type is critical to online success by using, and try using keywords that describe your business and the services you offer
Hiring a Web Hosting Service
Look for web hosting service that's well established and has a trustworthy history. Inimitable price and determine what services and features are provided for that price. Also, don't overlook future - you will find that your firm Web site can easily. Also, don't forget the future - you will find that your business Web site can easily be spread restore grown. Make sure your Web hosting service can accommodate changes and additions, rapidly and economically. Finally, choosing a full-featured service is ready.
Creating a Website Design
By website software building a website for your business almost as easy as creating and sending mail use website software and website templates lets you accomplish building a website rapidly efficiently and for very less price .
So we should make sure that both your goals for business website the capabilities of your website designers justify the cost of having custom website
Website development plays a vital role to run businesses. WEBGRID technologies is an ideal company in Hyderabad which offers innovative and expended web development services to the clients. Our main disquietude is to provide fresh and unique design. Our experienced team always put in great effort to build a catchy website for long run. We trust in continue long-term bond with our clients and provide them a better service and support on time. We have always completed our projects on time. We will take minimum of 20 days to complete the project.