Chat GPT & interaction: where have we landed?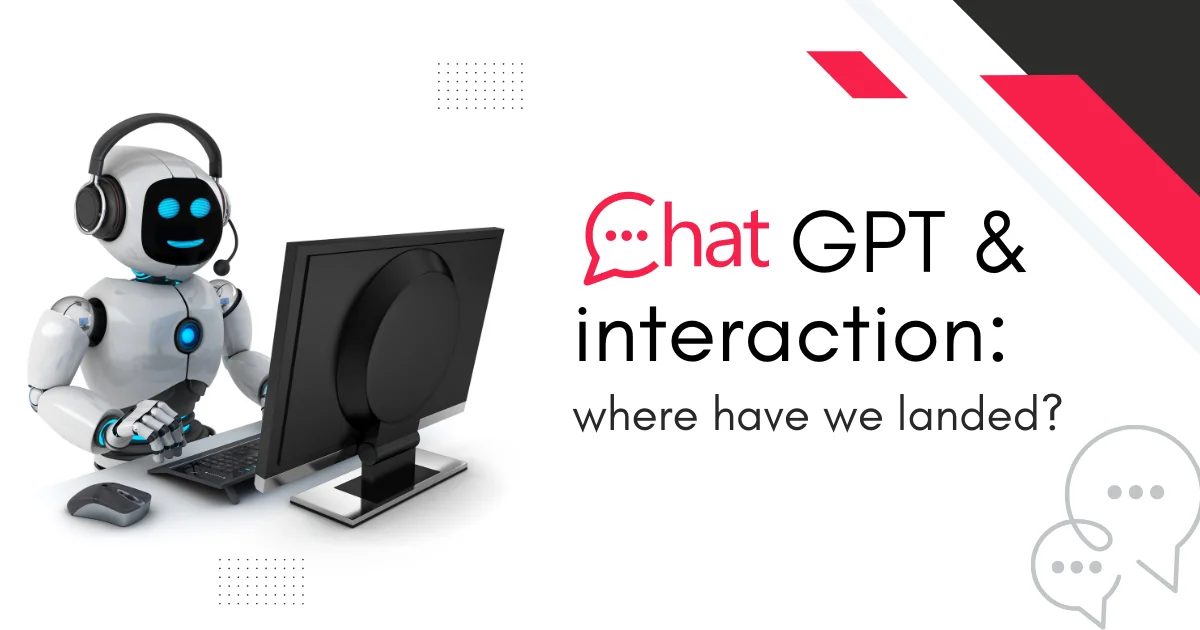 Should we be welcoming you this time? Or allow the chatbot to say WELCOME in your language? ChatGPT is the focus of our today's column, which has created waves in the tech world. We intend to keep this blog simple and crisp, without digging extensively into the depths of the subject.
ChatGPT - What is the fuss all about?
To begin with, Chat GPT is a chatbot that will interact with you, just like a human, in several languages, albeit virtually. Sometimes don't we question ourselves or our friends that why do we even need such a virtual bot? I mean, let us all give it a thought. There was a time when communication and interaction took place sitting on a sofa or in a park, talking to your colleague or bestie. That was fun. Even making a call to the customer care was not of much annoyance back then. But now, bots seem to dominate human pace of interaction.
ChatGPT is an artificial chatbot (similar to virtual assistant), which has been developed by a San Francisco based startup firm Open AI in 2022, based upon using GPT-3.5 & GPT-4. GPT stands for "Generative Pre-trained transformers", and corporates and businesses across the globe seem to have different opinions about the same.
How does ChatGPT aim to serve you?
Since this Artificial aiGPT has been developed making the use of Natural language processing (NLP), architectured using Python (programming language), this chatbot has already established itself well with one million users alone in December 2022. With ChatGPT one can :
Write articles
Translate
Complete the job description (JD) and project the performance reviews.
Get attractive slogans and titles
Help students with their subjects
Deliver factual responses
Summarise
Complete the response appropriately.
Thinking of how to get started ?
You can simply use this feature on their smartphones and also integrate into their browser. But before that, one needs to register and create an account for free on ChatGPT's website. In no time your phone number gets validated and you are good to go. If you are using a browser, then a fully updated browser is highly recommended. Once installed and integrated, it is extremely easy to launch and perform the tasks. There are two different plans available, namely ChatGPT Plus and ChatGPT pro with subscription plans of 20 USD and 40 USD per month respectively.
The only data that gets collected by ChatGPT is your IP address and the browser type. I do not know if I am going to ever use this chatbot, not for now at least.
Technology at its peaks and so are the solutions
Whenever a piece of invention and technology rolls out, it quickly gains attention amongst giants and enterprises as a means to simplify their business. Similarly, Avantech Web Grid - as the leading hub for IT & web solutions has grown widely to help and boost businesses with special tools and products. Just stop thinking, reach Avantech Web Grid on +918179817543 and also available on Webgrid.in
It's good to stay updated with the latest tech news around and at the same give your enterprise little push for that long-term growth. Thank you readers for taking your precious time out for this new column. Stay tuned !