Commuting to Office: What's your style?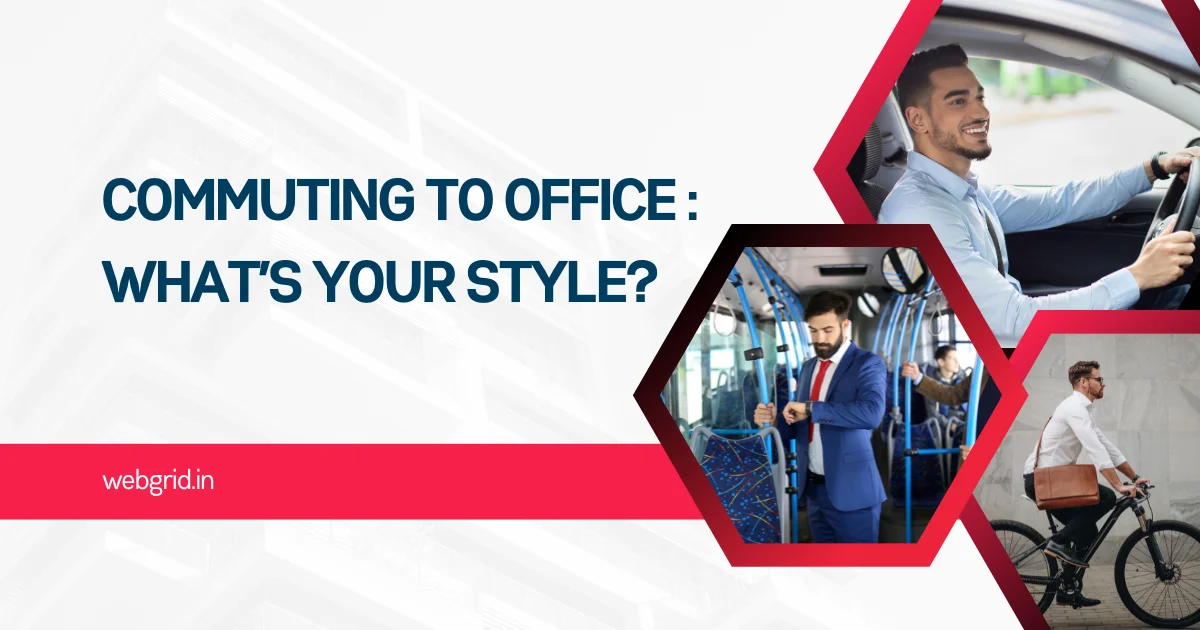 Another bright day here in Hyderabad and we welcome our viewers to this virtual book, presenting with new information. The focus of our column will be the transport system of India and how it is like heading office-home-office on a daily basis, the ordeal, if any. So, let's begin.
It's a Monday morning, 5A.M. Half-awake you make your way out of the bed, anticipating to commute to the office as early as possible. Donning that perfect Monday office dressing, the sun welcomes you by winking, as if it was saying "Ready to face the traffic blues?"
Horrible traffic and it's not just about Monday. It's been this way for quite some time now. The mad rush to reach office on time, forces commuters (office goers, students) to opt for private vehicles such as cars or a 2-wheeler. Every 150m, there is a traffic signal that forces you to curse the installation team, but then you choose to keep the engine on, waiting for the signal to turn green and take off, because your mind chants office, office, office. What are the prime reasons that drive commuters to use private means of transport?
Personal vehicle gives them flexibility.
Need not worry about reaching late.
Speed is in their hands
Luxury
Style statement
India has a good modes of public transport that includes:
Public buses (RTC bus)
Shared autos
Metro
Local trains
E-bikes
While the majority of the public transport system is already brimming with capacity, commuters' new favourite is the e-bikes, that run on Lithium batteries which do not contribute to noise and air pollution. It was observed that in fiscal year (FY) 2022, 2,31,335 units of electric bikes (e-bikes) made their way to customers' premises. This number has been forecasted to touch 24,64,750 units in FY 2027, thus with a compound annual growth rate of 47 % during FY 2023-FY2027.
E-bikes need no tax or insurance documentation if these have an output of 250 Watts with a maximum speed limit of 25kmph. Did you know that in India, ARAI (Automotive Research Association of India) approval is mandatory for e-bikes? Now, with many states giving subsidies ranging between INR 5000- 10000 with 50-100 % road tax exemption, EV's are becoming more trendy than ever. The range is not bad after all in terms of price and range which is anywhere between 80,000 INR -1,00,000 (Modern sports bikes cost more than this) INR & 100-140 kmph on a single full charge, respectively.
It's about time and speed
When each and every person chooses their own vehicle for work, then certainly traffic is bound to multiply, along with the air and noise pollution, posing a danger to health.
Carpooling should be encouraged, drives to make bicycles popular wherever possible to be launched along with enhancing the connectivity of routes. Travelling by any mode of transport is a personal choice, but a collective effort will show a positive impact on the environment and your fuel expenditure. This is not related to education, but more of sensitisation. Your efforts can help enhance AQI (air quality index).
ECO SE SEEKHO