Book reading: Have we lost it?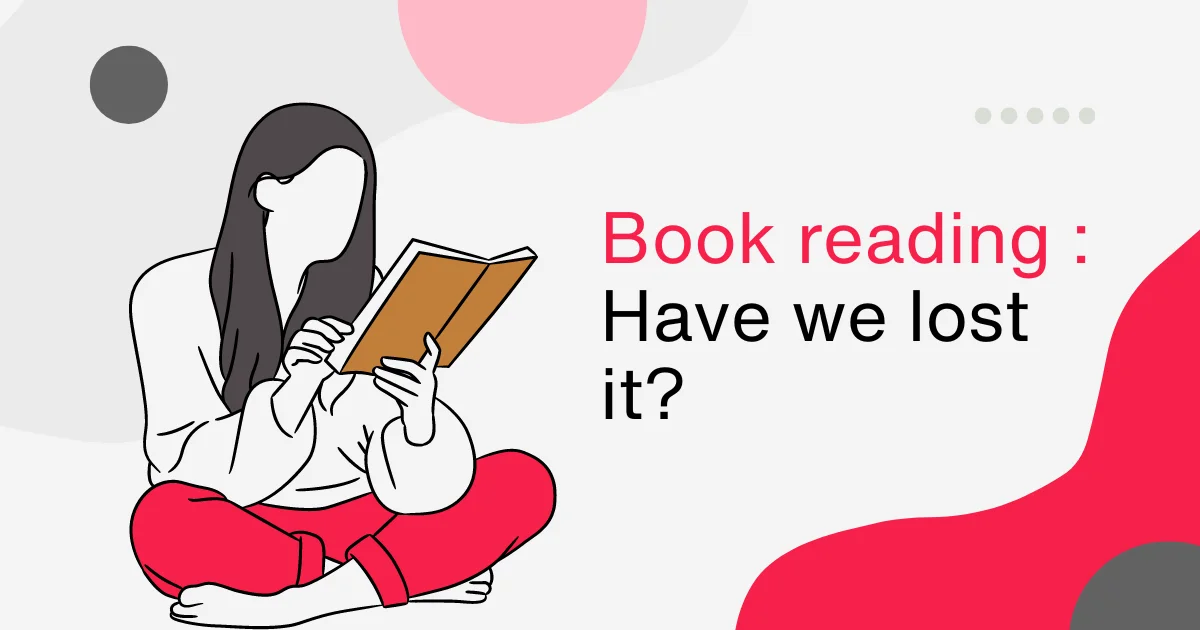 Waving to all our book readers. Today's topic is exclusively about books, and we are sure you will all appreciate it.
The need to read a book varies from person to person, which could either be a hobby or a necessity. The habit of book reading dates back to Roman times, when the stories were read out in the public. The books then were in the form of scrolls, written on barks of trees and sheets of papyrus. The times also saw books emerging in China and India.
Did you know that Diamond Sutra is the oldest known book to exist from China, dating back to 868 AD?
The Gutenberg Bible, printed in 1453 turns out to be the first book to be made available in large numbers.
Our ancient scripture, Mahabharatha has been written on the bark of Himalayan Birch (Bhojapatra tree) during 3 & 4 century BCE.
Books today
During 1900's books were seen taking their place in libraries, in large numbers, especially in Europe thus giving rise to publishing houses, such as Cambridge university press, Harper Collins, Penguin publications and more. India was no less when it came to spreading knowledge through books, especially for education institutions. As a result, it proved to be a great opportunity that spurred the rise of publishing houses in India, such as Arihant publications, Jaico, Rupa publications besides wholly owned international subsidiaries such as Macmillan publications from Britain.
Book reading culture is not much observed in India
Well, there is quite a good percentage of consumers who are now more willing to invest their time in book reading. Thanks to the concept of self development, that has led to a rush just like Bernoulli's theorem, where publishing houses are witnessing a surge in book sales.
From personality development to safe investments, from real estate to time management, the genre is unlimited. For example, the moment you hop onto the metro, commuters prefer spending time reading. More intriguing is that it is the younger generation that is striving to enhance their overall personality. When compared to other countries, the book reading culture is rather dormant in Indian context due to the reasons listed below :
Marks & percentage only, outlook of parents.
Academic burden on children.
Waste of time ideology.
Lack of libraries and poor infrastructure.
Non emphasis on book reading value in schools.
Lack of awareness.
Internet for everything.
Read a book and see the difference
Enhances general knowledge.
Helps you understand more about authors and their lives.
Improves mental health & confidence.
Build your public speaking skills.
Aids in sleeping.
Ability to narrate the story you have read to a less privileged audience.
Redefines your personality.
So, next time you are out, put a book in your bag & doesn't take much space. Inculcate this habit and encourage others too. We hope this special column sparked some motivation in you. Do share this blog with your friends and family. Stay tuned.