QR Code: Adding style to your brand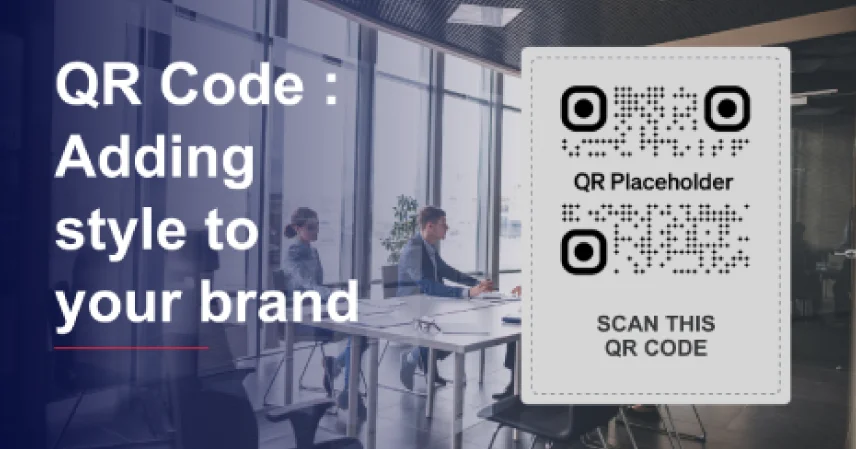 Hey people, how is it going? Getting ready for another hot weekend and shopping? Well, you would also want to save more time by simply paying by scanning the QR code at the bill desk before making the evening even more warm and cosy.
Technology has made every second of our life easy. Don't you all agree? One such remarkable invention is the birth of the QR Code, which immensely added a whole new dimension to payments, product information, and much more.
QR code and it's journey
The birthplace of the QR Code is Japan and was developed by a robotics company by the name Denso Wave in the year 1994, only to change the way transactions and brand awareness would be carried out beginning in 2015. QR stands for Quick Response.
Were you aware of the fact that in 2015 PayTm became the first payment app to make use of the QR code In India for small shop owners? Later BharatQR introduced the QR based payment technology in the year 2017, revolutionising the payment modes In India.
What is QR code made up of?
To begin with, a QR code (Quick Response code) is square shaped chequered pattern with a prescribed length & width of 2cms respectively and secondly while generating a QR code, it must be saved either in a .png or svg format.
Several important modules make up the QR code, which are as follows :
Finder pattern : these are the small squares located on 3 corners of the main square. The fourth corner is not allotted any finder pattern. The purpose of this pattern is to enable the scanner to recognise the QR code.
Separator : It is the white space which all must have noticed next to small squares that measure one pixel in width.
Timing pattern : These are special black and white modules, arranged in an alternate fashion. The objective of this timing pattern is to facilitate the scanner in finding the width of a single module.
Alignment pattern : Helps in correcting the distortion of the QR code when used by a scanner.
Format information : This module hosts 15 bits adjacent to separators and houses all the information pertaining to error.
Data : This module encloses the relevant data (information) about the product. Usually the data size limit is 7089 numeric characters, but for the data metrics 3116 characters are permitted.
Quiet zone : This helps the QR code scanner to distinguish the QR code from the surroundings.
Version information : Displays the version of the QR code (out of 40 versions)
Advantages of QR code :
QR codes are reliable.
Sharing of websites can be done in seconds by scanning from your smartphone.
Makes your business stylish and generates trust.
Adds more value to your business or brand.
Attracts customers.
Time to make use of this innovative QR code technology
When an entrepreneur digs in options to expand his or her business, that effort really shows. Their objective is to have a unique brand, bring something extra in terms of UI/UX. One such initiative is getting a QR code designed for your hobby turned into business.
Just imagine, the ease with which the customers will scan your QR code that would take them directly to your website.. Goosebumps..right? If this was all that you were looking for, then reach Avantech Web Grid : the best IT solutions company and digital marketing agency in Hyderabad. All you have to do is just call on +918179817543 or visit www.webgrid.in..